NHS Dentist Taking New Patients
We all know that looking after our teeth is very important and reliant on regular dental check-ups, but we also know that it can sometimes be hard to find an NHS dentist taking new patients.
Here at Spa Dental Clinic, we are pleased to tell you that we are currently accepting NHS patients of all ages and circumstances.
We offer exceptional dentistry in the heart of Droitwich and provide a full range of NHS dental treatments including child braces, examinations, cleans, fillings, dentures and more. Our team is very friendly and will make even the most nervous patient feel at ease. Information on the different pricing structures for NHS dental treatment can be found below.
Band 1 course of treatment (£19.70) includes:
examination
diagnosis (X-rays)
advice on how to prevent future problems
scale and polish if needed
fluoride varnish or fissure sealant application
Band 2 course of treatment (£53.90) includes everything covered in Band 1 plus:
fillings
root canal 
tooth extraction
Band 3 course of treatment (£233.70) includes everything covered in Band 1 and Band 2 plus:
crowns
dentures
bridges
Please note, you do not have to pay for NHS dental treatment if, when treatment starts, any of the following apply:
you are under 18
you are under 19 and in full time education
you are pregnant or have had a baby in the last 12 months
you are currently staying in an NHS hospital and treatment is being conducted by the hospital dentist
you are an NHS hospital Dental Service outpatient (you may have to pay for dentures or bridges)
you receive:
Income Support
Income-related Employment & Support Allowance
Income-based Jobseeker's Allowance
Pension Credit guarantee credit
Universal Credit (check entitlement after 31 October 2015)
You are entitled to or named on a valid NHS tax credit exemption certificate 
You are named on a valid HC2 certificate
If you're looking for an NHS dentist taking new patients and would like to find out more or book an appointment then please get in touch or call us on 01905 773111 to speak to one of our friendly receptionists.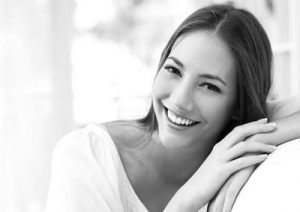 If you have any feedback about this information then please let us know and this will really help us to help you.