Dental braces are used to fix dental imperfections such as crooked or crowded teeth, gaps between teeth and for correcting underbites and overbites. With around a third of children needing dental braces and more adults than ever now looking to improve their smile, braces are a popular, fast and less invasive way of changing your smile. 
Here we have provided answers to some of the frequently asked questions about dental braces to help you know what to expect.
How much do dental braces cost?
NHS dental braces are free in the UK for young people under the age of 18 eligible for treatment. Over 18s and those not eligible for NHS treatment can choose to have private orthodontic care which would be self-funded. The cost of braces varies depending on the type of brace and the complexity of the problems for each individual. Here at Spa Dental, we can advise on specific costs based on your own needs, but the table below can be used as a general guide.

Which type of braces are the best?
There are many different types of braces to suit all needs and budgets but the best type of brace would vary depending on each individual and the complexity of their dental needs. For example, clear removable aligner braces such as Invisalign® are ideal for those looking for discreet and removable ways of straightening their teeth, however, they tend to be more expensive than some other braces and are not suitable for those with more complex problems. We can help you find out what type of brace would be best for your needs and budget.
What is a good age for braces?
Braces are ideal for all ages and have recently become more popular with adults looking to improve their smile. Dental braces are suitable for adults, treatment is just more likely to take longer compared to those under the age of 18.
How long does it take for teeth to move with braces?
The speed that movement occurs is dependent on each individual and the complexity of their needs. For those with very minor issues, improvements can be seen after a few weeks of treatment but for others, it can take slightly longer.
What is the minimum time for braces?
Orthodontic treatment can last from 6 months to 24 months but can be shorter or longer depending on how complicated the problem is. Regular orthodontic appointments are also required every 6 to 8 weeks to ensure that the teeth are moving as planned and for any adjustments.
Can you eat as normal with braces?
For those with clear removable aligners, these types of braces should be removed when eating or drinking but the benefit of this is that all foods can be enjoyed as normal. For those with fixed dental braces, it is slightly different. Foods that are sticky, hard and crunchy should be avoided as they can risk damaging the brace and foods containing strong colourants can also risk staining your brace.  
What are the side effects of braces?
It is normal to have some mild side effects as you get used to your braces and as your teeth move and straighten over time. Most people experience slight discomfort for the first week after their braces are fitted and find it difficult to eat after the brace is tightened or when new aligners are given. Some of the more common side effects of braces include:
Sore teeth
Headaches
Mouth ulcers
Sore jaw
Tender gums
Difficulty eating
For most, these mild side effects are temporary and can be relieved using over-the-counter pain relief such as ibuprofen or paracetamol. Mouth ulcers and general irritation from the brace can be prevented by using orthodontic wax which works by creating a barrier between the brace components and your mouth. Any other or long term side effects should be raised as soon as possible.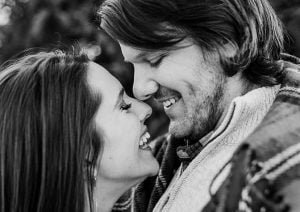 Do braces weaken your teeth?
The slight pressure and movement involved in straightening teeth can cause some confusion as to whether braces can actually weaken your teeth. Orthodontic treatment is carried out with regular checks and adjustments in order to ensure that the teeth are moving in the planned way, this movement and tenderness differs to weakened enamel or tooth sensitivity.
How long should I brush my teeth with braces?
It is important that those with dental braces clean their teeth regularly and thoroughly in order to avoid staining and damage to teeth. The NHS advises that teeth are brushed twice daily for around two minutes with fluoride toothpaste and, for those with fixed braces, we recommend brushing after eating help remove food particles from the teeth and brace components. Floss picks are also particularly useful for cleaning the harder to reach places in between the teeth and brace.
Spa Dental Clinic offers a wide range of braces to suit all needs and budgets. Contact us today to book your free braces consultation or to find out more about the orthodontic treatments we offer.
If you have any feedback about this information then please let us know and this will really help us to help you.