Invisalign Braces
Call us on 01905 773 111 or book your free consultation today
What are Invisalign braces?
Invisalign is a popular brand of custom-made clear aligners that are used to straighten teeth. Unlike traditional metal braces, Invisalign braces are virtually invisible, making them a popular choice for adults and teens who want to improve their smiles without worrying about the appearance of metal braces. 
At Spa Dental, we offer Invisalign treatment through MiSmile, the UK's most trusted provider of Invisalign braces.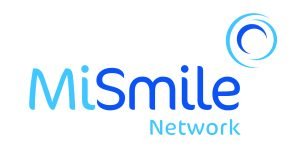 How long does Invisalign teeth straightening treatment take?
If you are wondering, "Can Invisalign fix an overbite?" Is it possible?  The duration of Invisalign treatment for teeth straightening typically lasts around a year, although this may differ depending on the severity of your condition. However, most individuals begin to see noticeable changes after three months of wearing Invisalign braces. In some cases, treatment can be as short as six months, while more complicated situations may take up to 18 months. It's important to note that each patient's case is unique, and your orthodontist will need to assess your individual situation to give you a more precise estimate of how long your Invisalign treatment will take.
Don't just take our word for it. See what our satisfied customers are saying about us!
Having recently moved to Droitwich, I had a gum problem before having found a dentist. I phoned Spa on the morning and they managed to get me an appointment the same day as I joined.
The receptionists I spoke to on the phone we're very helpful and the dentist got me sorted with anti biotics during my appointment that day and then got me booked in to go back for a proper clean and check up a few weeks later.
I am very happy with the service I have received so far, my husband has also now booked in. The inside is clean, tidy and has a nice look.
Please complete our contact form to begin your journey to a perfect smile!
What are Invisalign braces made from?
Invisalign braces are made from a clear, plastic material that is virtually invisible when worn. This makes them an excellent choice for people who want to straighten their teeth without anyone knowing they are doing so. 
How much do Invisalign braces cost?
The cost of  Invisalign teeth straightening is determined by your requirements because each smile is distinctive and every treatment path is unique. Depending on the treatment choices and intricacy, costs usually range from £2,500 to £4,500.
At Spa Dental we offer a fixed package price for Invisalign braces of £3,850. This incorporates:
Free itero scans to every patient before you start treatment

Free Invisalign vivera retainers – 3 sets

Dental monitoring scan box technology

Free home whitening 

We offer free itero scans to every patient before they start treatment for Invisalign braces to see before and predicted after images. This helps to visualise what you can achieve with Invisalign. 
Our treatment process also incorporates a brilliant remote monitoring system which allows close monitoring remotely so that the patient can have the reassurance of their doctor regularly viewing their images and providing feedback from the comfort of their home, reducing clinic visits.
What is the treatment process?
The initial appointment is completely free, and we will provide you with a comprehensive oral evaluation to see whether Invisalign teeth straightening treatment is appropriate for you. 
You will get a free smile simulation where you can view your smile transformation in digital 3D using Invisalign's ClinCheck software. We utilise iTero technology to deliver a simple scan of your teeth, then we'll show you exactly how your teeth move into position throughout the course of treatment.
If you're happy with everything, your bespoke clear Invisalign braces will be created to fit your mouth precisely. During the treatment, your teeth will be moved little by little towards their final desired position as you wear different pairs of aligners.
You'll have regular check-ups every six to eight weeks to make sure everything is going smoothly with your treatment and that your teeth are progressing as they should. You will be given your next set of aligners at each visit.
Once Invisalign teeth straightening treatment is completed, enjoy your new and improved smile! 
Is Invisalign treatment right for you?
Invisalign braces may treat various orthodontic problems, from minor tooth movements to more complex ones. Whatever the problem is, you'll get a new, more desirable smile that you'll want everyone to notice. In general, Invisalign braces are suitable for people who have: Gapped teeth, Crooked teeth, Overbites, Underbites, Crossbites, Deep bites
What are the benefits of having Invisalign teeth straightening treatment?
There are many benefits of Invisalign braces, which is why this treatment method has become so popular in recent years. Perhaps the most obvious benefit is that Invisalign can effectively straighten teeth, giving you the smile you have always wanted. There are several other benefits of Invisalign braces that are often overlooked which are: 
Bespoke fit

–

Invisalign braces

are unique to you. A custom-made set of comfy, removable clear aligners will be manufactured just for you, to your personal dental profile and agreed on treatment plan. 

Nearly invisible

– One of the great features of Invisalign is that it is virtually invisible. This is especially useful for adults who are self-conscious about wearing braces. Unless you tell someone, no one will notice that you're receiving treatment with Invisalign.

Comfort

– Invisalign is much more comfortable than traditional braces. There are no metal brackets or wires that can rub against your gums and cause irritation. Instead, the clear aligners are made of a smooth, comfortable material that is gentle on your gums.

Easy cleaning

–

Invisalign braces

are much easier to clean than traditional braces. Because there are no metal brackets or wires, you don't have to worry about food getting stuck in your braces and causing tooth decay. You can simply brush and floss as usual, and you don't have to worry about special cleaning tools or solutions.

Removable

–

Invisalign braces

are completely removable, so you can take them out when having food and drink and whilst brushing your teeth! You could even take them off for special events like a job interview or party, but you'll be astonished at how few people notice that you're wearing them.

Effective –  You'll notice an improvement immediately after your Invisalign teeth straightening treatment is completed. The minute you put on your first aligner, your smile will begin to improve.
If you think that you could benefit from Invisalign teeth straightening treatment, you can contact us now to arrange a consultation by calling 01905 917 329 or sending an email to ​​[email protected]
"He (Taz) likes to reassure patients, easy to get on with, gives you all the options and good with kids. Explains everything very well."

"See Nazia. Always friendly and discusses options including costs and helps me weigh up the pros and cons to suit me best. Very clean and have every confidence in Nazia."

I have been attending Spa Clinic for quite a few years now, the Dentists and a staff are always really friendly and genuinely care about their patients. I have found they will always consider the best course of treatment to suit the patient and make sure you are always comfortable. Five stars!

"Haven't been to a dentist in 20+ years but my first experience at Spa Dental Practice was great. Friendly service provided and explained everything that was being done. Can 100% recommend."

"I used to go to this Practice from when I was very very young. I returned to the practice 2 years ago (after being away from Droitwich for 14 years), and it's still as wonderful and friendly as I remember."

"I've used Spa Dental Clinic for over 30 years. The dentists and staff are friendly, efficient and the place looks ultra modern, with up-to-date equipment. It seems odd giving 5 stars to a place I don't like visiting but they do try to make it as painless an experience as possible."

"Excellent communication always makes me feel comfortable during procedures."

"Very good service, a very pleasant and friendly practice."

"Made to feel relaxed, friendly service."

"Have always been satisfied with Taz and all the treatment I've received."

"Pleasant, polite and helpful (Mudasir)"

"The staff are all very helpful and cheerful keep up the good work!"

"Thoroughly good bloke (Taz)"

"Welcoming and explains everything clearly."

"Makes you feel very comfortable, very good."

"I had a filling replaced, the dentist was very quick and efficient but gentle. Overall a good experience."

"Very happy with my treatment. A lovely job done on a front filling. I am very pleased."


"I have been attending Spa Dental Clinic for quite a few years now, the Dentists and a staff are always really friendly and genuinely care about their patients…"
Lacy
Blog posts on dental braces
Invisalign Before and After A Visual Guide to Smile Transformation Among our other orthodontic treatment options, Spa Dental Clinic is pleased to offer Invisalign treatment. This treatment gently shifts your teeth with custom-made, transparent aligner retainers. We are pleased to share Invisalign before and after images of our successful patients' Invisalign results. Invisalign Before and […]

"I have been attending Spa Dental Clinic for quite a few years now, the Dentists and a staff are always really friendly and genuinely care about their patients…"
Lacy

"Haven't been to a dentist in 20+ years but my first experience at Spa Dental Practice was great. Friendly service provided and explained everything that was being done. Can 100% recommend."
Stuart Sorenson