Dental implants
Call us on 01905 773 111 or book your free consultation today
Dental implants are a speciality here at our surgery in Droitwich, near the towns of Bromsgrove, Kidderminster and Redditch. Dental implants can be used to replace individual missing teeth that may have been lost through dental disease or trauma. However, their versatility doesn't stop there, several implants can be placed in the jaw to support a combination of crowns and bridges to fully restore your smile.
Don't just take our word for it. See what our satisfied customers are saying about us!
Having recently moved to Droitwich, I had a gum problem before having found a dentist. I phoned Spa on the morning and they managed to get me an appointment the same day as I joined.
The receptionists I spoke to on the phone we're very helpful and the dentist got me sorted with anti biotics during my appointment that day and then got me booked in to go back for a proper clean and check up a few weeks later.
I am very happy with the service I have received so far, my husband has also now booked in. The inside is clean, tidy and has a nice look.
Please complete our contact form to begin your journey to a perfect smile!
What are Dental Implants?
Dental Implants are one of the ways to replace a missing tooth or teeth. It is the best way to replace teeth because after a tooth is removed, the bone is lost over time. An implant is screwed into the bone and so stops the bone levels from reducing.
Dental implants are titanium rods that are moved into the jaw bone via surgery. This rod may then be utilised to support crowns, bridges, or affix dentures after a healing period.
Dental Implants are a safe, well-established treatment and should last as long as natural teeth. By replacing missing teeth your face can look fuller and more youthful. The functionality of the teeth will also be improved, with less pressure being placed on your remaining natural teeth. Through the placement of dental implants, the load is spread more evenly across the dentition and in turn could eliminate any digestive problems you may currently be suffering with.
For an implant to be placed you have to undergo a small surgical dental implants procedure, which can be done under local anesthetic or sedation. A healing period is then required to allow the jaw bone to interlock with a titanium rod and once stable it can be loaded with the crown, bridge or denture. This period of healing can be anything from 3-9 months; however, on average 6 months is enough time for the tooth to be restored.
What if I don't have enough bone?
This makes your treatment slightly more complicated but there are options of growing/ transplanting new bone if required.

What are the benefits of dental implants?
There are a number of benefits to dental implants including:
You don't tend to notice them as they are designed specifically for your mouth, matching the size and colour of the rest of your teeth so they look natural

They are a long-lasting solution provided that they are

cared for properly

They are a permanent solution fixed into the jawbone, so don't need removing as you would with other solutions for tooth loss, such as dentures.

They allow you to eat all your favourite foods again as they are as strong as your natural teeth

They don't impact speech
How many Dental Implants will I need?
This is not a simple answer. The dentist will have to check the space you have and help design a treatment plan that is suitable for your needs. If there is anything you require further clarification on, it is important to ask.
Do I qualify for Dental Implants?
Generally, everyone is able to have an implant. But just like everything, there are certain patients that unfortunately won't be able to have an implant. Those who don't qualify are people with:
Teeth that are not healthy or suffering from periodontal disease

Complex medical conditions
If you are a smoker, the implant is more likely to fail sooner due to all the complications that arise with the tobacco on your oral health. Equally, if you drink excessively then you are also at greater risk of implant failure, as this affects the healing around the implant.
Dental Implants for smokers
If you smoke, maybe now is the time to quit smoking. This will give you endless health benefits and also increase the chances of a successful Dental Implant.

Dental Implants for health conditions and periodontal disease
If you have a periodontal disease then focus on your oral hygiene in order to combat the disease. Once you have stable gums for at least 6 months, you will qualify for treatment.
Unfortunately, if you are on blood thinners or have a complex medical history there isn't a way to qualify. If you are still interested in having your teeth replaced, check out the alternative options for implants
How much do dental implants cost?
A survey was carried out by Dentistry Magazine in association with dentistry.co.uk in 2015 which found that the national average fee for a single tooth implant is £2,415.
Here at Spa Dental we want to ensure that our prices are accessible for all so begin below this national average at £1,995 per tooth.
Don't worry we don't expect you to pay the full amount upfront, at Spa Dental Clinic we have a finance plan that helps you get the treatment you want for a suitable payment structure.
Plus, we offer a completely free initial consultation so if you think dental implants might be the solution for you then book an appointment or give us a call today.
How long do dental implants last?
Dental implants are a popular choice for tooth replacement, and for good reason. They are both strong and durable. But how long do dental implants actually last?
Provided that you look after them, dental implants should last as long as natural teeth the dental implants procedure is complete then you shouldn't need it repeated and they should last as long as 20 years.
However, an implant may require maintenance in the same way that your natural teeth do, for example to the crown or any other structures of the implant. Therefore it is important to keep having regular check-ups with your dentist following your dental implants procedure, just to make sure everything is as it should be.
If you're looking for dental implants in Worcestershire, or other cosmetic dentist treatments, take a look at how to find us from different towns:
Once I have an implant is that it?
An implant may require maintenance, for example to the crown or any other structures of the implant. In the same way that your teeth require maintenance from time to time, this may be the case with an implant.

I am nervous about this treatment, what are my options?
Please discuss your concerns with the dentist. Usually, when all is explained and you are aware of what to expect, you won't feel as nervous. Our staff are friendly and superb at helping you calm your nerves.
Consultation
Dental implants require a detailed treatment planning session, in which a comprehensive oral assessment will be completed and impressions and x-rays taken.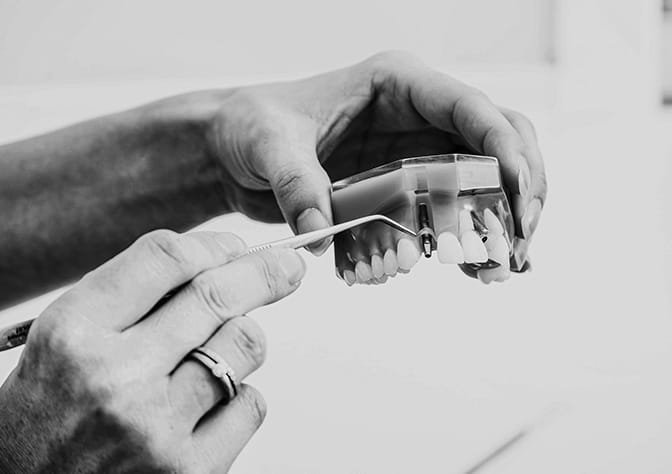 Treatment
The procedure is individually tailored to your objectives and may include several stages of treatment. The process is completed in house under Local Anaesthetic.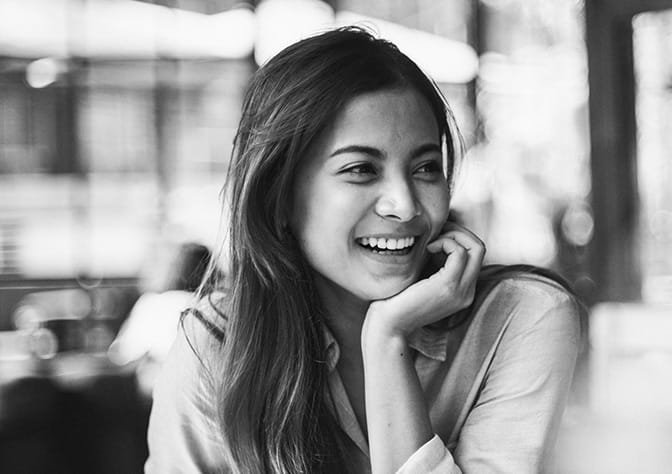 Healing
The condition of your bone determines the length of healing time required before the dental implant can be loaded with the permanent crown. During this period you will have a removable denture or fixed bridge to restore the dentition.
Maintenance
Following treatment, it's important that you see your dentist regularly to maintain and enhance the health of your mouth, teeth and dental implants. Appointments may also be arranged with our hygienist to ensure a high level of oral hygiene is upheld.   
Dental Implants at Spa Dental Clinic
If you are looking for Dental Implants in Worcestershire, then Spa Dental Clinic is the perfect choice. Contact us today to book your free consultation to find out the best solution for you.


Blog posts on dental implants
If dental Implants aren't taken care of, the area surrounding the implant can get inflamed, leading to damage and eventually implant failure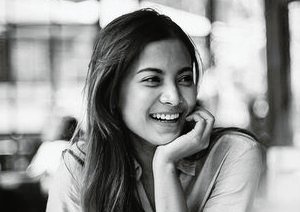 Have you had dental implants or are you going to have them and want to know how to take care of them?
"He (Taz) likes to reassure patients, easy to get on with, gives you all the options and good with kids. Explains everything very well."

"See Nazia. Always friendly and discusses options including costs and helps me weigh up the pros and cons to suit me best. Very clean and have every confidence in Nazia."

I have been attending Spa Clinic for quite a few years now, the Dentists and a staff are always really friendly and genuinely care about their patients. I have found they will always consider the best course of treatment to suit the patient and make sure you are always comfortable. Five stars!

"Haven't been to a dentist in 20+ years but my first experience at Spa Dental Practice was great. Friendly service provided and explained everything that was being done. Can 100% recommend."

"I used to go to this Practice from when I was very very young. I returned to the practice 2 years ago (after being away from Droitwich for 14 years), and it's still as wonderful and friendly as I remember."

"I've used Spa Dental Clinic for over 30 years. The dentists and staff are friendly, efficient and the place looks ultra modern, with up-to-date equipment. It seems odd giving 5 stars to a place I don't like visiting but they do try to make it as painless an experience as possible."

"Excellent communication always makes me feel comfortable during procedures."

"Very good service, a very pleasant and friendly practice."

"Made to feel relaxed, friendly service."

"Have always been satisfied with Taz and all the treatment I've received."

"Pleasant, polite and helpful (Mudasir)"

"The staff are all very helpful and cheerful keep up the good work!"

"Thoroughly good bloke (Taz)"

"Welcoming and explains everything clearly."

"Makes you feel very comfortable, very good."

"I had a filling replaced, the dentist was very quick and efficient but gentle. Overall a good experience."

"Very happy with my treatment. A lovely job done on a front filling. I am very pleased."


"I have been attending Spa Dental Clinic for quite a few years now, the Dentists and a staff are always really friendly and genuinely care about their patients…"
Lacy

"I have been attending Spa Dental Clinic for quite a few years now, the Dentists and a staff are always really friendly and genuinely care about their patients…"
Lacy

"Haven't been to a dentist in 20+ years but my first experience at Spa Dental Practice was great. Friendly service provided and explained everything that was being done. Can 100% recommend."
Stuart Sorenson