Valplast Flexible Dentures - Denture Care
Have you just had Valplast Flexible Dentures made? Or have you had them for a while but your dentist is saying you need to keep them cleaner?
 Whether you used Spa Dental Clinic for your Valplast Flexible Dentures or not, you are on the right page!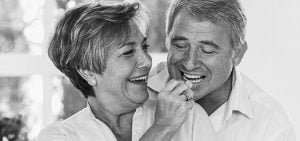 Why do I have to take care of my dentures?
If you don't keep your dentures clean on a daily basis then you can experience gum problems, decay and even thrush. It is therefore really important you undertake the denture hygiene advice provided on this page.
How do I take care of my dentures?
Taking care of your dentures is simple but it just requires you to make sure you do this regularly. At Spa Dental Clinic, we recommend you do the following:
Remove and rinse all surfaces of your dentures after eating, as well as rinsing out your mouth

Brushing your dentures daily with either a toothbrush or a denture brush with soap and water to keep the denture clean. Don't use any toothpaste as this is abrasive and can damage the denture.

Milton's is a highly effective denture cleaner which can be used against thrush causing organisms. Immerse your denture for at least 15 minutes, following the instructions for sterilising a baby bottle. You can also use Steradent tablets, these can be effective if used twice a day and left in for 3 minutes

General advice for your Valplast Flexible Dentures

Keep your dentures away from your pets as they have a tendency to want to chew them!

When cleaning your denture, do so with a hand towel in your washbasin or fill the washbasin with water to prevent you from dropping the dentures and breaking them – this is really common!

Keep your dentures out at night as much as possible. This will prevent you from having thrush in your mouth. Thrush thrives in moist environments, therefore keeping your dentures out of the mouth at night is the best way to prevent getting it. 

Instead, soak your denture overnight in a solution such as Milton's to prevent the thrush containing organisms developing

Use warm and not boiling water

Do not use bleach containing products as this will discolour the acrylic dentures and corrode the metal on cobalt chrome dentures

If your denture is slightly loose you can use Fixodent.

Valplast Flexible Dentures at Spa Dental Clinic

If there are any issues with your Valplast Flexible Dentures then please contact Spa Dental Clinic and your dentist will attend to your issue. Contact us today to book your free consultation or to find out more.

If you have any feedback about this information then please let us know and this will really help us to help you.