Dental braces
Call us on 01905 773 111 or book your free consultation today
Dental braces - Inman Aligner, Invisalign and Fast Braces
At Spa Dental Clinic we offer many short-term options for dental braces local to Worcester, which do not take as long as conventional orthodontic braces and look more aesthetically pleasing.
For all orthodontic braces, an initial assessment is required to take measurements and impressions in order to create your customised treatment plan. Treatment can often commence within a matter of days following your consultation and for simple smile correction, it can be completed in a number of weeks.
Regular appointments are required for dental braces to ensure all movement is occurring as planned. A high standard of oral hygiene is also necessary throughout the procedure and so these regular appointments allow for your dentist to monitor this.
All orthodontic treatment completed at Spa Dental Clinic creates the much anticipated faultless smile.
Based in Droitwich, local to Worcester, Redditch, Bromsgrove, and Kidderminster, we are proud to be a leading provider of Invisalign Braces and Inman Aligner dental brace treatments.
Don't just take our word for it. See what our satisfied customers are saying about us!
Having recently moved to Droitwich, I had a gum problem before having found a dentist. I phoned Spa on the morning and they managed to get me an appointment the same day as I joined.
The receptionists I spoke to on the phone we're very helpful and the dentist got me sorted with anti biotics during my appointment that day and then got me booked in to go back for a proper clean and check up a few weeks later.
I am very happy with the service I have received so far, my husband has also now booked in. The inside is clean, tidy and has a nice look.
Please complete our contact form to begin your journey to a perfect smile!
Inman Aligner
The Inman Aligner is a simple removable appliance used to align front teeth quickly and safely. It's ideal for standalone treatment or can be used with veneers for other cosmetic cases.
The Inman Aligner has Nickel Titanium coil springs that power two aligner bows that gently oppose each other, guiding the teeth into their new position.
Fast Braces
Fast Braces is a different type of technology that allows for the movement of the roots of the teeth towards their final positions from the beginning of treatment. As opposed to the more traditional method of moving the crowns of the teeth first followed by the roots. This means that patients are likely to suffer less sensitivity during treatment.
The Fast Braces technology has been practised in America for over 20 years and is now offered here as a fast, safe, easy and affordable orthodontic treatment, get in touch and speak to the team for more information.
Invisalign braces work by consists of a series of removable, nearly invisible braces that you change every two weeks for the next set of aligners. Each aligner is individually manufactured for your teeth, and your teeth only.
Invisalign teeth straightening works by moving your teeth – little by little, week by week – until they have straightened to the final position by your dental practitioner.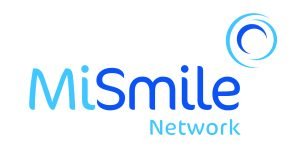 Read more about  Invisalign Braces.
Quick Straight Teeth
Quick Straight Teeth™ are a short term orthodontic treatment.
Quick Straight Teeth™ invisible braces are cost-effective teeth braces for adults on offer in the UK, meaning you can get amazing, clear braces that don't scrimp on quality or cost for straightening teeth.
Blog posts on dental braces
Invisalign Before and After A Visual Guide to Smile Transformation Among our other orthodontic treatment options, Spa Dental Clinic is pleased to offer Invisalign treatment. This treatment gently shifts your teeth with custom-made, transparent aligner retainers. We are pleased to share Invisalign before and after images of our successful patients' Invisalign results. Invisalign Before and […]
"He (Taz) likes to reassure patients, easy to get on with, gives you all the options and good with kids. Explains everything very well."

"See Nazia. Always friendly and discusses options including costs and helps me weigh up the pros and cons to suit me best. Very clean and have every confidence in Nazia."

I have been attending Spa Clinic for quite a few years now, the Dentists and a staff are always really friendly and genuinely care about their patients. I have found they will always consider the best course of treatment to suit the patient and make sure you are always comfortable. Five stars!

"Haven't been to a dentist in 20+ years but my first experience at Spa Dental Practice was great. Friendly service provided and explained everything that was being done. Can 100% recommend."

"I used to go to this Practice from when I was very very young. I returned to the practice 2 years ago (after being away from Droitwich for 14 years), and it's still as wonderful and friendly as I remember."

"I've used Spa Dental Clinic for over 30 years. The dentists and staff are friendly, efficient and the place looks ultra modern, with up-to-date equipment. It seems odd giving 5 stars to a place I don't like visiting but they do try to make it as painless an experience as possible."

"Excellent communication always makes me feel comfortable during procedures."

"Very good service, a very pleasant and friendly practice."

"Made to feel relaxed, friendly service."

"Have always been satisfied with Taz and all the treatment I've received."

"Pleasant, polite and helpful (Mudasir)"

"The staff are all very helpful and cheerful keep up the good work!"

"Thoroughly good bloke (Taz)"

"Welcoming and explains everything clearly."

"Makes you feel very comfortable, very good."

"I had a filling replaced, the dentist was very quick and efficient but gentle. Overall a good experience."

"Very happy with my treatment. A lovely job done on a front filling. I am very pleased."


"I have been attending Spa Dental Clinic for quite a few years now, the Dentists and a staff are always really friendly and genuinely care about their patients…"
Lacy

"I have been attending Spa Dental Clinic for quite a few years now, the Dentists and a staff are always really friendly and genuinely care about their patients…"
Lacy

"Haven't been to a dentist in 20+ years but my first experience at Spa Dental Practice was great. Friendly service provided and explained everything that was being done. Can 100% recommend."
Stuart Sorenson