Invisalign vs Braces - How Do They Compare?
For those looking for straighter teeth, it can be difficult choosing between Invisalign Braces vs traditional braces. These two types of dental braces are some of the most popular ways of improving your smile and getting straighter teeth but there are some key differences that should be considered when choosing which type is best for you.
At Spa Dental we can offer many short-term options for dental braces, such as Invisalign Braces, Quick Straight Teeth and Fast Braces, as well as long-term traditional braces.
Traditional braces
Traditional braces consist of metal brackets and wires that are attached to the outside of the teeth to manipulate them into straightening. Rubber bands are also sometimes used to help move the teeth into the desired position. Traditional braces can be used to resolve a wide range of dental issues and improve bite issues and oral health.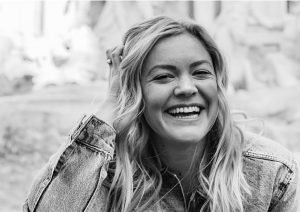 The advantages of traditional braces
Fixed to the teeth
Traditional braces are fixed to the enamel of the teeth and will stay in place all day long. This eliminates the risk of losing an aligner or not wearing them for long enough; both of which can result in teeth moving out of place.
Cost
When it comes to the cost of treatment, traditional braces tend to be much cheaper than Invisalign braces. Costs for traditional fixed braces start from around £3,295 and NHS dental braces are free in the UK for those under 18 or NHS Patients eligible for treatment.
Complex cases
For those with more complex dental issues, traditional braces can achieve a better result vs Invisalign. As force is applied at the root and fixed braces provide better grip, resolving issues and alignment for more difficult cases with traditional braces can be much more effective.
The disadvantages of traditional braces
Not aesthetically pleasing
The obvious metal wires and brackets make traditional braces less aesthetically pleasing when compared to Invisalign. This can be a more significant issue for teenagers and adults who want their orthodontic treatment to be more discreet.
Cleaning
Cleaning your teeth can be more difficult and timely with traditional braces. Patients with fixed braces need to be more thorough when brushing their teeth in order to maintain a high standard of oral hygiene and avoid staining, plaque build-up and decay. More specialist brushes are also required to reach in between the wires and brackets and clean teeth more effectively.
Food restrictions
There are some restrictions on the types of foods that you can eat when wearing traditional braces, these include foods that are:
These foods should all be avoided in order to minimise the risk of any damage to the braces.
If traditional braces were to become loose or damaged, immediate fixes are required to help prevent any unplanned movement.
Regular follow-up appointments
Regular follow-up appointments are required once a month with traditional braces for maintenance and to also check the progress of treatment. Tightening and adjustments are also carried out at these appointments.
Less comfortable
Due to the brackets and wires being attached on the outside of your teeth, there is some risk of rubbing against the gums and cheeks which can cause mild discomfort due to sores and cuts.
Invisalign
Invisalign aligners are made of a clear thermoplastic material that is moulded to fit the exact shape of your mouth and teeth. Aligners are changed every two weeks for the next set and work by applying gentle pressure to the teeth to straighten and move them into position in small steps. Invisalign can be used to correct minor dental issues and improve oral health in a discreet manner.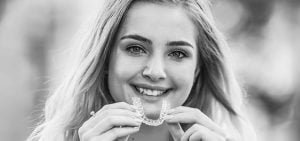 The advantages of Invisalign
Aesthetics
When comparing Invisalign vs braces, as Invisalign aligners are clear, they provide a much more discreet way of straightening teeth. The almost invisible appearance of Invisalign makes them a popular choice for adults and teenagers as they are barely noticeable to other people.
Faster treatment time
Typically, when straightening teeth, treatment time is much faster with Invisalign vs Traditional Braces. On average, Invisalign treatment time is 12 to 18 months compared to traditional braces where treatment usually lasts from 18 months to 2 years.
Removable
Invisalign braces are removable which means that they can be taken out when eating and whenever you need to clean your teeth. This removes the need for any food restrictions as well as the risk of any damage to your braces from food.
Comfort
Invisalign are one of the most comfortable types of dental braces available. They work by applying a gentler pressure to the tops of the teeth and, as there are no metal brackets or wires, rubbing against gums and cheeks and mouth sores are non-existent.
Fewer follow-up appointments
Compared to traditional braces, Invisalign follow-up appoints are less often and only required every 6 weeks to check progress.
The disadvantages of Invisalign
Movement can be interrupted
Although Invisalign braces are removable, it is required that they should still be worn for 22 hours a day. When the aligners are not worn enough, movement can be interrupted and results can be delayed. Therefore, Invisalign braces require a greater level of self-discipline in comparison to traditional braces.
Cost
When considering the cost of Invisalign vs braces, pricing can vary, this is because the cost of treatment is dependent on the complexity of your dental issues as well as the number of Invisalign trays required. As a guideline, the cost of traditional fixed braces starts at around £3,295 and Invisalign can cost from £3,500 upwards.
Not ideal for complex cases
In contrast to traditional braces, Invisalign is not recommended for those with more complex dental needs such as patients that have bridgework on several teeth.
Dental braces at Spa Dental Clinic
For those struggling to choose between Invisalign vs braces, Spa Dental Clinic offers a wide range of dental braces to suit all needs and budgets. We can help you establish which type of braces are best for you with our FREE braces consultation. Contact us today to book your free braces consultation or to find out more about our dental braces.
If you have any feedback about this information then please let us know and this will really help us to help you.